Dolly's Dream dogs are specially selected by the JHS for this amazing honor. Dolly's Dream Dogs have sponsored adoption fees and also go home with some awesome dog supplies. For more information on a Dream Dog, email Adoptions@jaxhumane.org
Meet our Dolly's Dream JHS Dogs
---

Brutus
Brutus sounds like a tough guy, right? Wrong. Imagine puppy treats, long walks and kisses (but shh, you can't tell the guys he's like this.) He'll be your softy if you'll let him! He's got a great deal of energy and is ready to be a part of your gang. Brutus' adoption fee is waived and he goes home with a Dolly's Dream Collar, Dolly's Dream leash, an easy walk harness, and a wire crate. Brutus is currently in a foster home. If you would like more information about him or would like to meet me, please email behavior@jaxhumane.org. Thanks!
---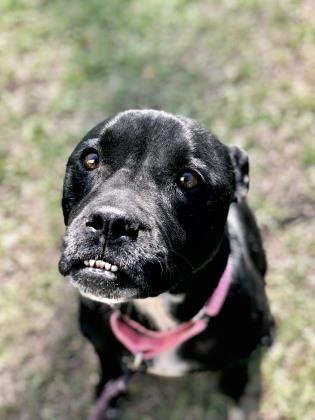 Gemini
We've heard it's the year for Gemini's – and this girl is ready to show you how lovable, brilliant, and gregarious a Gemini can be! One of her greatest qualities is her unforgetable smile. When you come by to meet her in person, the first thing she'll do is show off her smile by displaying all of her teeth out of excitement. Now don't be afraid, this girl is truly smiling and will give kisses and companionship for a lifetime. At six years old, Gemini will show you that adopting an adult dog is more rewarding than imaginable. Gemini's adoption fee is sponsored and she goes home with a free leash, collar, and one free private training lesson with our JHS dog trainer.
---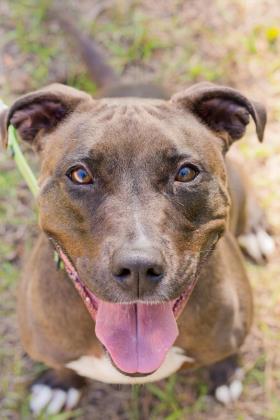 Riley Ann
Riley Ann is a southern girl that has proven time and time again that she has so much love to give. Her former foster mom said she loves to cuddle and it has a very sweet demeanor. She is both crate trained and house trained. Riley Ann's adoption fee is sponsored as a Dolly's Dream Dog! She also gets a free leash, collar, and a private lesson with our JHS dog trainer. Come by JHS to meet Riley Ann and her friends – we're open 7 days a week!
---
For more specific information on on any of our Dolly's Dream dogs we encourage you to come meet them at our location, 8464 Beach Blvd. We're open 7 days a week!
Adopted Dream Dogs
Dolly's Dream Dogs are sponsored by: